For local businesses, marketing is not medicine but food! By this, we mean that you constantly need to market your business rather than a quick heal through the one-time campaign. It is a chance to engage customers and enhance their experience with your products or services.
Whenever a small business is started, they find various methods to reach out to people and increase sales. This includes printing posters, ads in newspapers, and even door-to-door marketing. However, the most modern, effective, and budget-friendly way is to market the business online.
The time when marketing was intended for only large-scale business has gone.
After the Covid-19 crisis, people have learned to remain at home and take the advantage of online mediums. They scroll through social media and buy attractive products. They search on Google for various service centers near to them.
A digital marketing strategy is required to gain users' trust and build local authority. With the competitive omnichannel world, it has become hard for businesses to achieve visibility and unique identity. Grabbing the attention of users has become a challenge and this is what determines the success of a business.
In this digital era, your business experience is no more limited to direct visits. A user checks your website, looks for alternatives and compares the products before making a purchase from your store. Thus, your online visibility is more important than your physical space. If your product or service is worth solving the problems of customers, your physical location does not matter a lot (in a lot of cases).
But why do you need to deploy a marketing strategy for your local business? Let's find out the major reasons!
What is Local Digital Marketing?
The fusion of ways to increase the visibility of a small business in a local area is referred to as local digital marketing. With the best practices on local directories and social media, a business can potentially improve its traffic and thus sales through online as well as in-store.
For example, if you own an Indian restaurant and you want to attract the people of the city to visit your location. People in your surrounding will search 'Indian food near me', or 'best Indian restaurant in city'.
Here, your digital marketing strategy will work when your restaurant appears on top of the user's search. They'll see your restaurant, check out the location, and come to you for a meal. Online presence pays off as this is so easy for customers to find you!
Who needs local marketing?
Digital marketing for local businesses increases the chances of getting in touch with the users. Old-school companies are turning their rigid business model into an online model.
Businesses can take the benefit of local SEO and social media to reach their target audience.
Many businesses are unable to find out if they need digital marketing or not. 
So here are the types of businesses that need to invest in local digital marketing:
Small businesses, who have their stores and serve consumers in a specific location. E.g., Clothing stores
A local business that does not have a store or location, but also serves in a particular city or area. E.g, Home-keeping services.
Businesses that have chains in various local markets. E.g. restaurants, salons.
A list of businesses that need digital marketing includes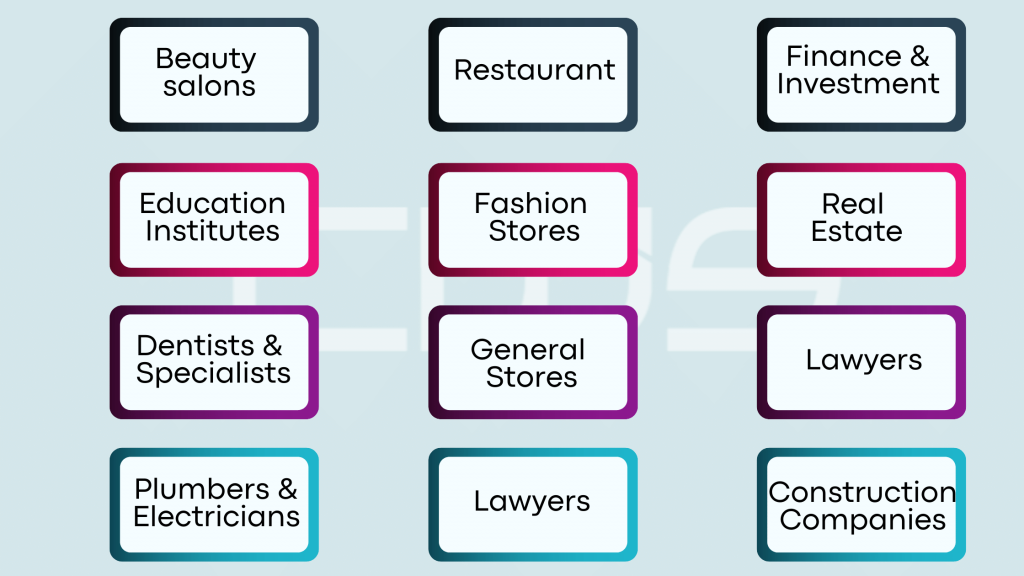 Need of digital marketing for local businesses: 5 Reasons
1. The customer is just a click away
Yes, the customers are online and they can reach you through their mobile phone no matter where they are. The usage of the internet doesn't need to be explained. The influence of effective videos convinces users. They browse, they like, they buy. Online orders are increased and people like to do this in just a few clicks rather than roaming the physical market.
2. Online marketing is for everyone
Digital media is the current normal. Not only large businesses, but small local businesses are also taking leverage of online mediums to market their product & services. Online marketing is giving every business a chance to compete with not only the local competitors but the big companies. You don't need to have an office for a marketing team, rather you can hire the best local digital marketing agency in India and beat everyone in the field through effective online marketing campaigns.
3. Direct interaction with customers
It is true that digital marketing is taking over conventional marketing methods. The biggest reason is communication. Online marketing channels make it easy to communicate to your target audience without actually visiting them. Involvement is necessary to stay connected.
If customers have any queries, they can send a message through your website or social media. If businesses have something new for customers, they just have to post it or shoot an email. What about Q&A sessions of Instagram and polls on Facebook? They also help people connect with you.
4. Building trust is faster than ever
Social media is the digital face of companies and its transparency allows users to freely share their opinions and experiences about products, brands, and companies. If you as a company manage to do this smartly, you ensure that your target group grows into an ambassador for your product. Are you committing a blunder? Then everyone will know too. However, through openness and interaction with your target group, you have all the online keys in your hands to generate trust. And the more trust they have, the faster they will order from you.
5. Take action at the touch of a button
Online marketing does not force, but it does stimulate. This means, among other things, that online marketing has led people to take immediate action. Immediately call by pressing a button and conveniently clicking through to the order page. Online marketers have succeeded in integrating useful calls-to-actions to convert visitors. Not only do the buttons, images, and colors do the work, also simple payment methods such as Paytm and Google Pay have enriched the online world. Because online marketing must ultimately yield something.
Do you want to know the marketing trends that can lead to the success of your local business? Then don't forget to read out next blog!